STAY AT THE URSPELT CASTLE
Grand Ducal Suite
Superbly located in the most beautiful rooms of the castle, the Grand Ducal Suite is an oasis of 100 m² offering elegance and total comfort. Its separate access guarantees you maximum comfort and privacy.
Book now your stay
For each overnight stay within its premises, Urspelt Castle makes a financial contribution to a charitable cause, via its own foundation.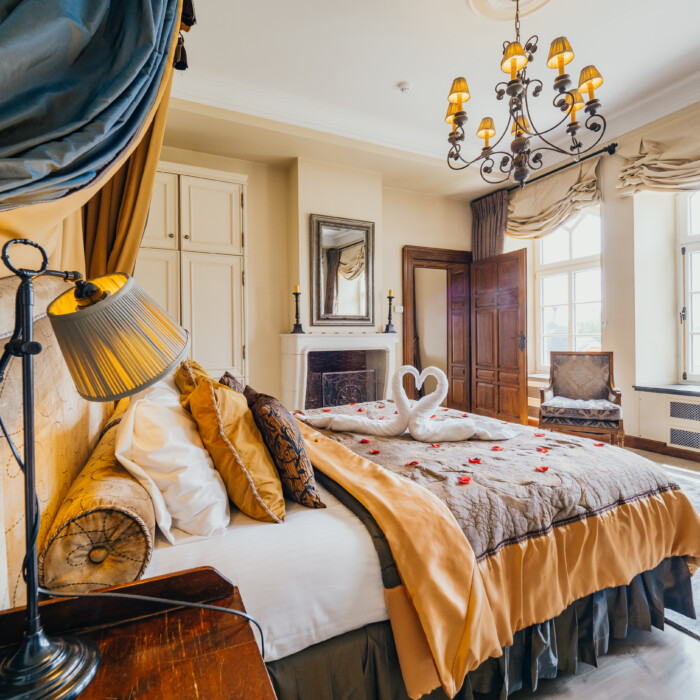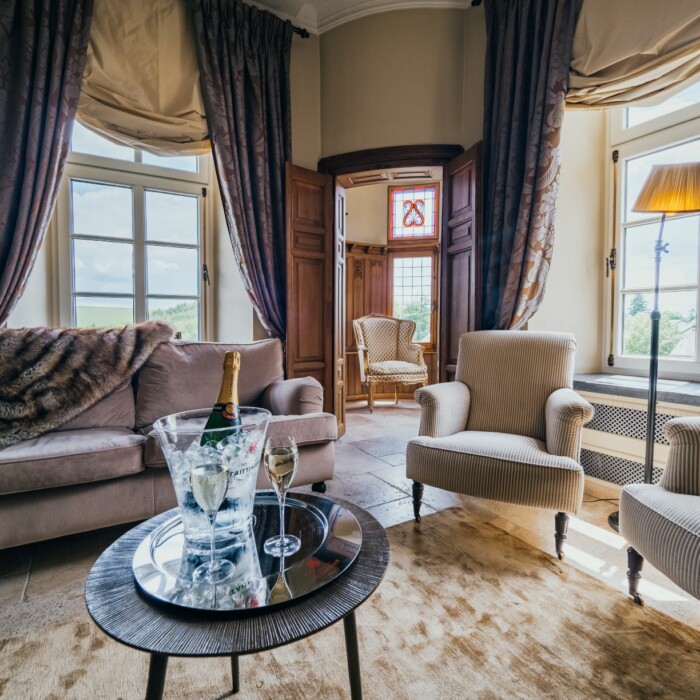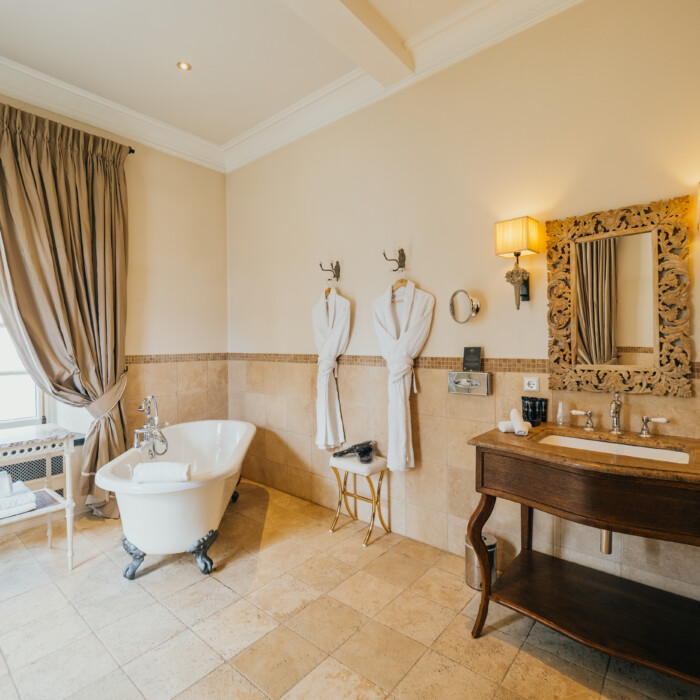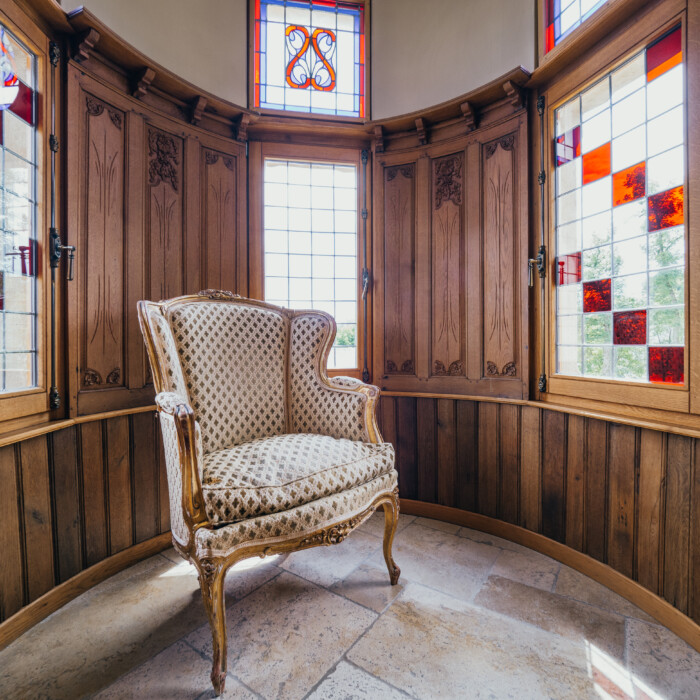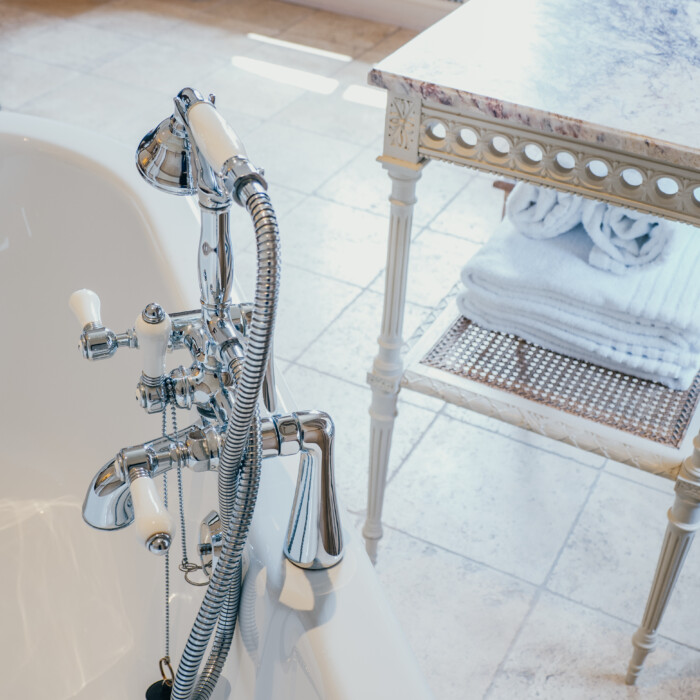 ENJOY A FULLY-EQUIPPED ROOM
Facilities
Truly a penthouse in the heart of the castle, the Grand Ducal Suite is spread over 5 rooms located on the first floor of the historic residence.
With a private dining room, a comfortable reading lounge, a watch-tower offering a 270° view, an exceptional bedroom and a full-fledged bathroom, the Grand Ducal Suite is a truly luxury residence for travellers desiring more memorable experiences.
The rooms where pets are allowed are those located on the ground floor in the "Castle Room" category.
Book now your stay
Wi-Fi
LCD TV (2x)
Satellite TV
Wired telephone lines
Necessities for coffee & tea
Minibar
Tea & Coffee offered
Nespresso coffee machine
Toiletries
Stone baths with rain showers
Bathtub with legs
Bathroom with stone shelf
DVD player
Hi-Fi Audio System
Lounge with open fire
Dining room
Watchtower
Hair dryer
Free parking
Newspapers available
Spectacular 270° view
Garden view
Discreet access
King size bed