GOURMET CUISINE AT THE URSPELT CASTLE
Make your taste
buds dance
By its warm decor and its approach to fine dining, the restaurant in the Castle is completely dedicated to the culinary discovery and the total satisfaction of its guests.
Newly interpreted French cuisine is offered every evening starting at 18.00 hours, by reservations only.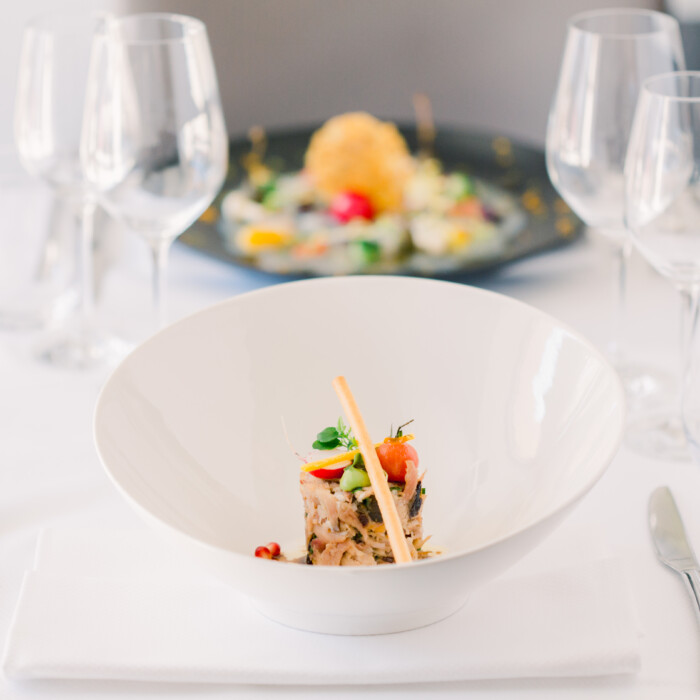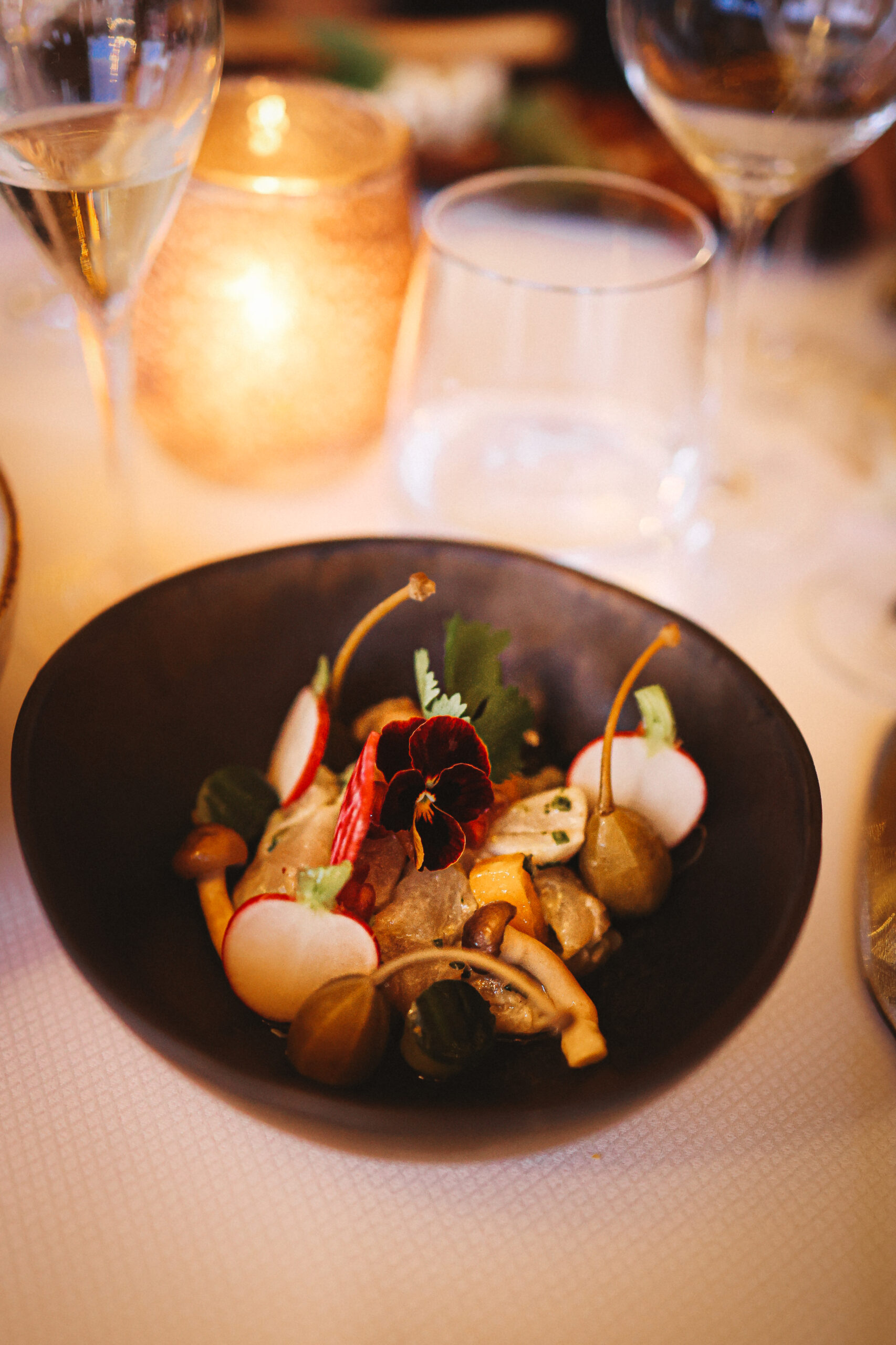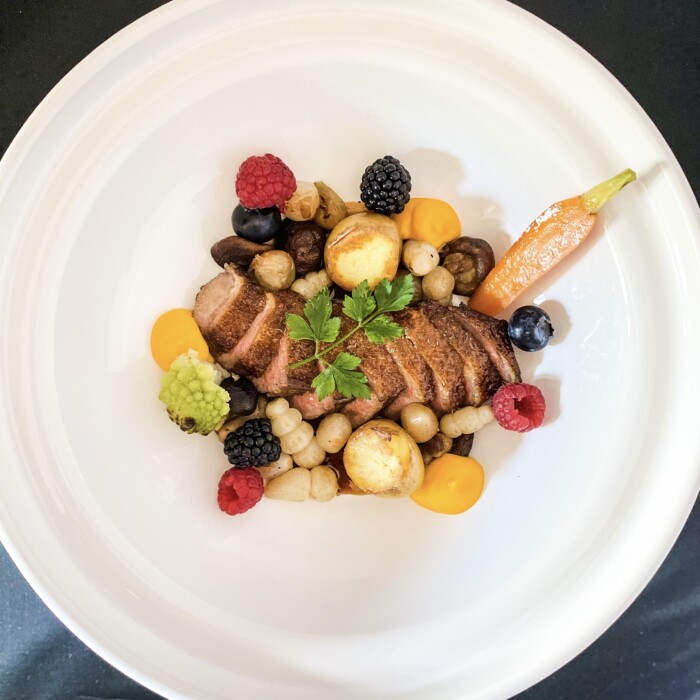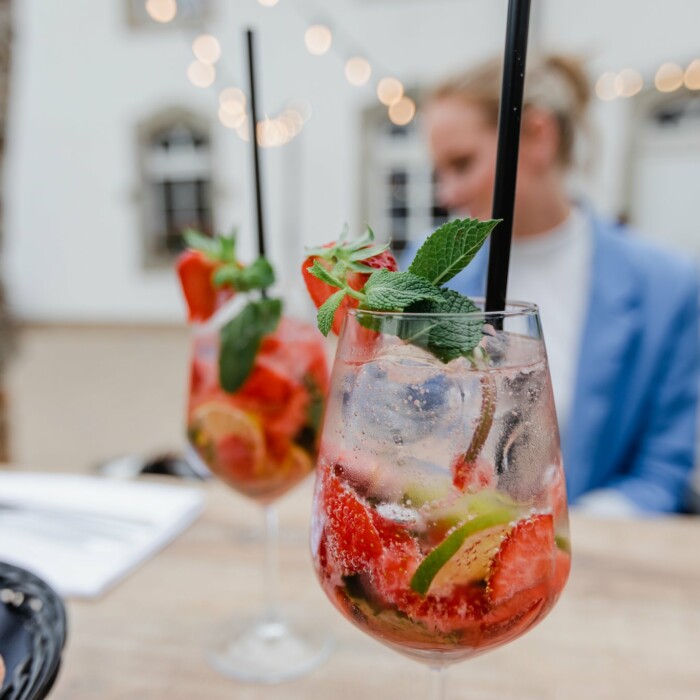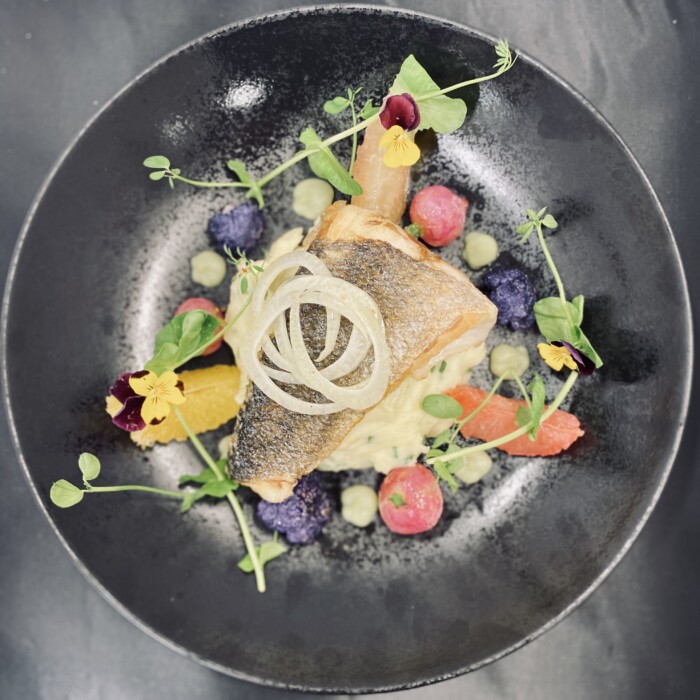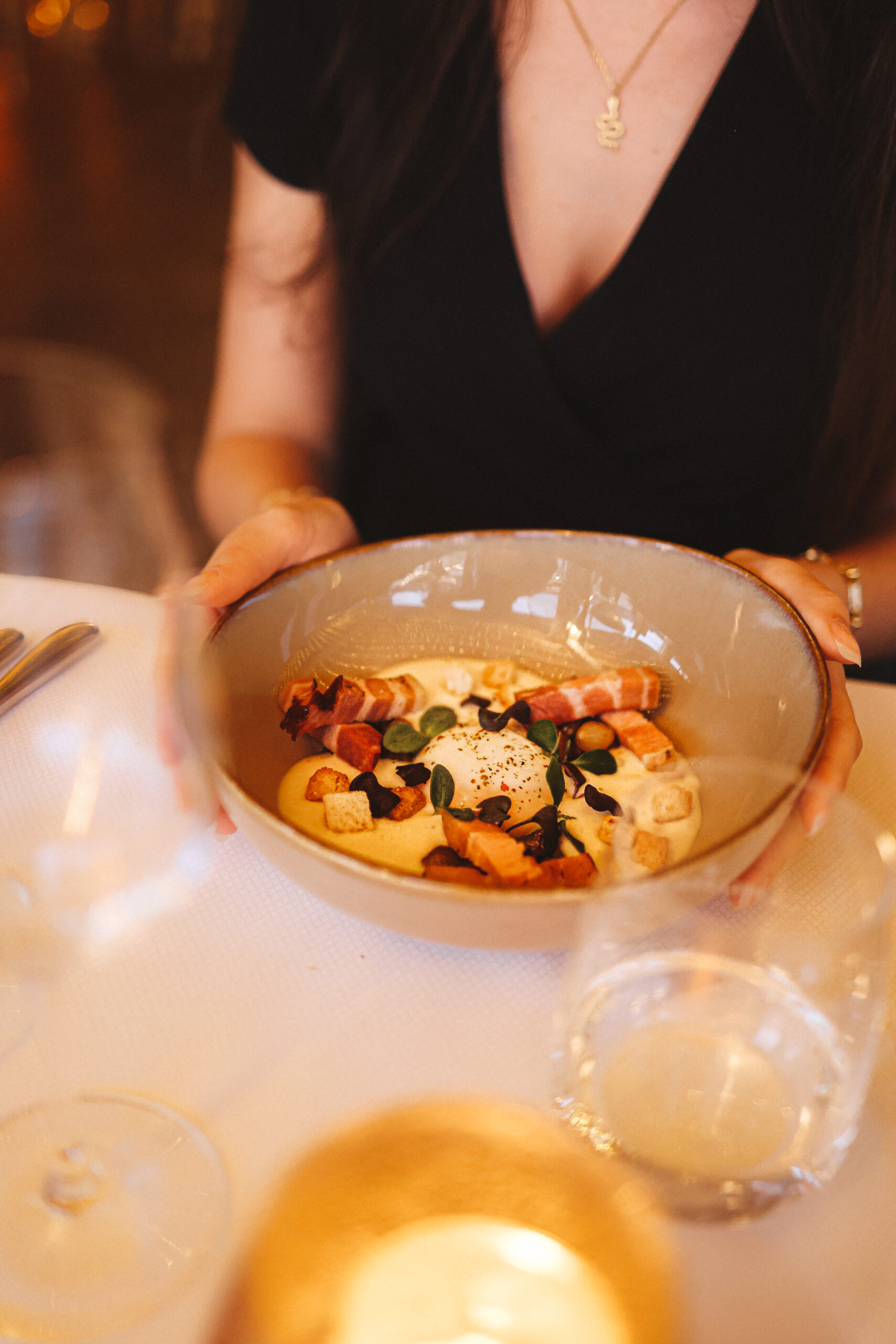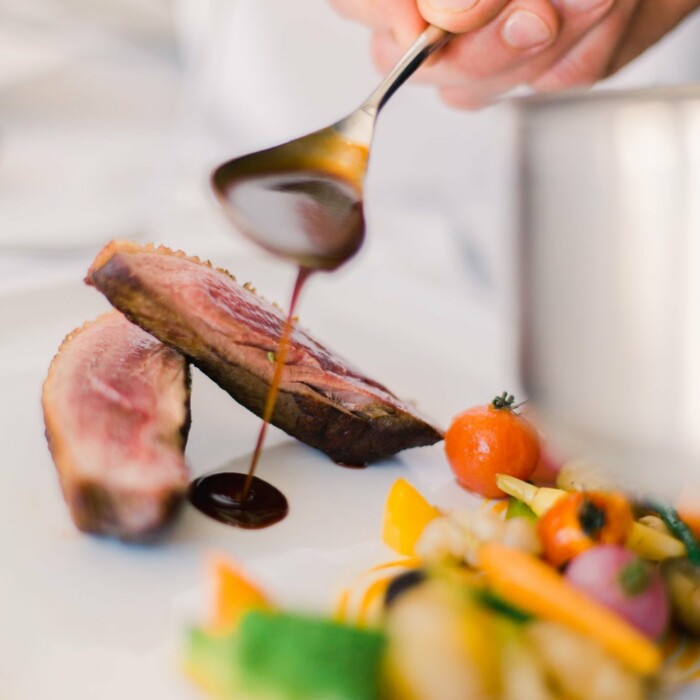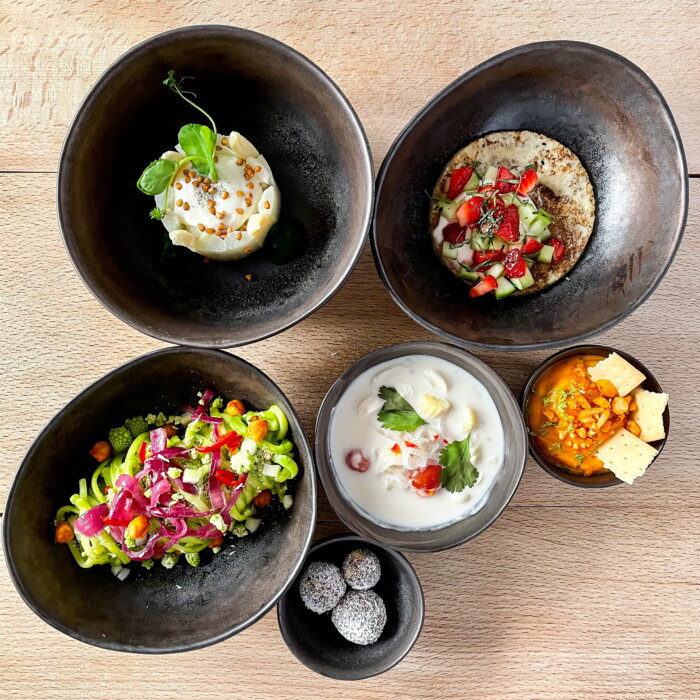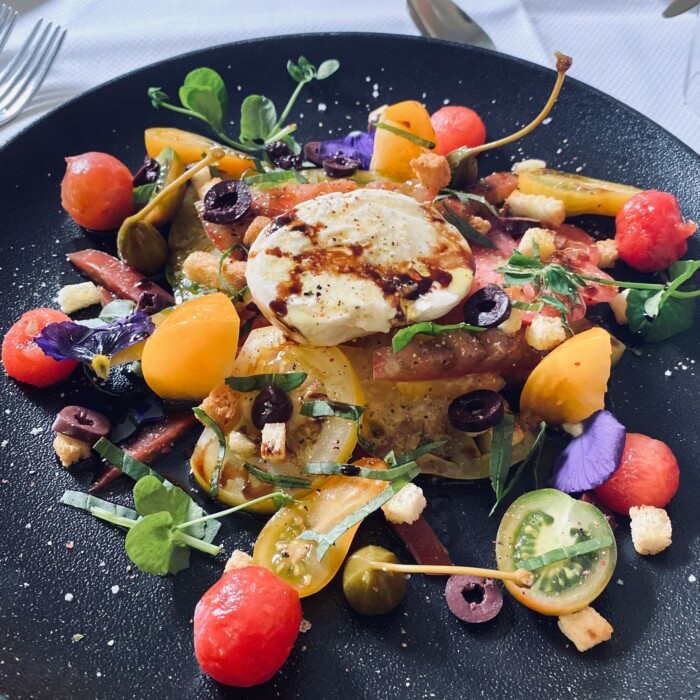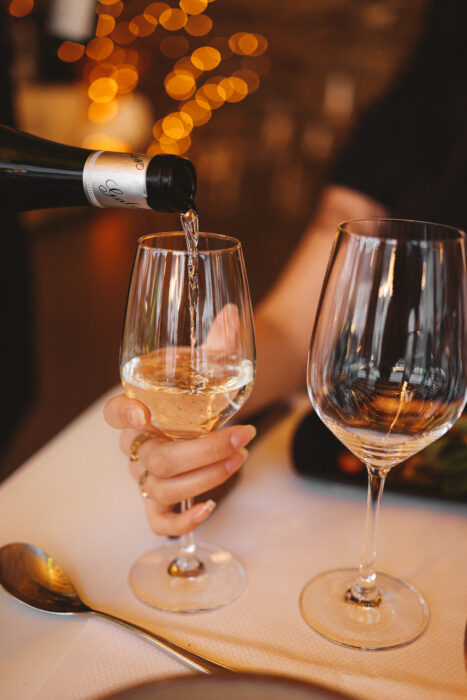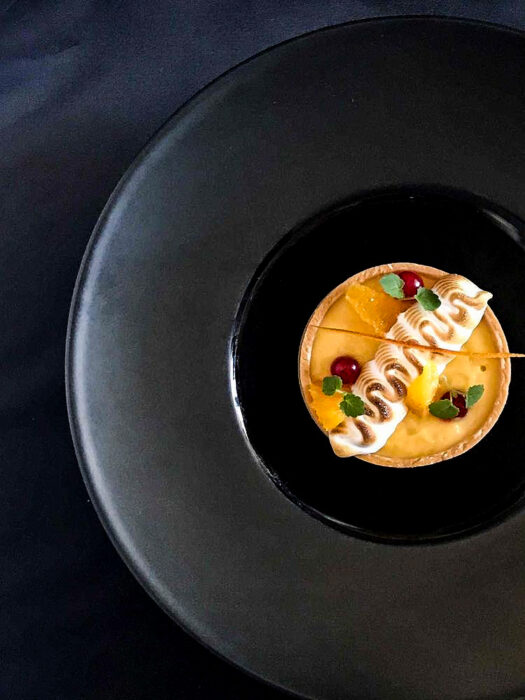 A passionate chef
Gourmet
cuisine
In accordance with our commitment to civic and environmental issues, all the ingredients offered are fresh, seasonal, and predominantly local coming from responsible farming.
Special attention is given and only organic products and products from fair trade vendors is used.
In parallel with the classic menu, the Urspelt Castle restaurant also offers a selection of vegan dishes round the year.
You will also discover a selection of wines offered in a unique environment, and specially an extensive offer of Wines and Crémants from Luxembourg.
Open every evening from 18.00 hours
60 comfortable seats
50 seats on the terrace
Set menus or à la carte
Selection of choice wines
Reservation advised
Privacy possible on request
Dogs not allowed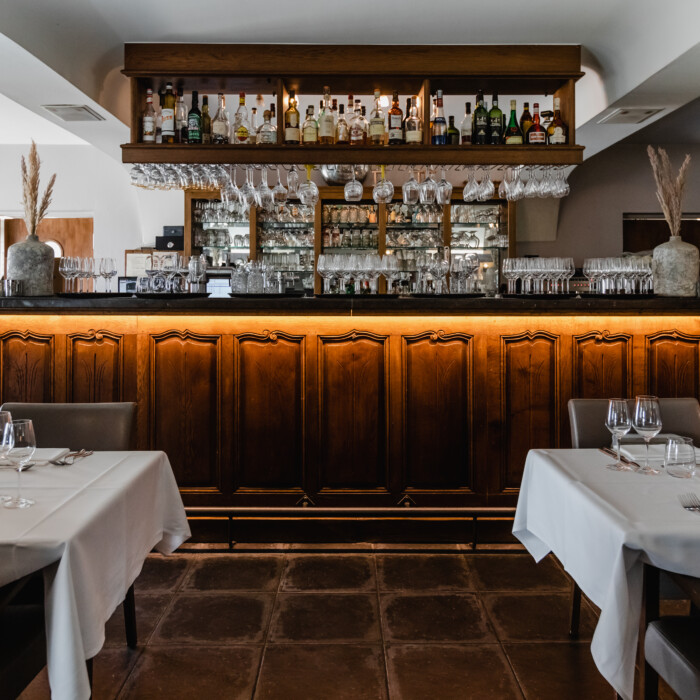 We had a very pleasant day and all the participants greatly appreciated your beautiful establishment.
discreet celebration
« U »
Lounge Bar
Stretch your evening at the "U" Lounge Bar, located in the historic cellars of the Castle. This unique and intimate setting offers a innovative menu in a stunning setting.
Responding to guest requests to provide a conducive environment to meet in an intimate setting and also for celebrations in complete privacy, the Lounge Bar is housed in cellars (fully dug up manually) under the residential wing.
Discover a new drink, enjoy a surprising cocktail, take part in a table game or vintage video, play a game of foosball free or even dance to your favourite song…all these activities are made possible in a single, out of the world, setting.
In order to ensure maximum exclusivity and privacy, the access is not public and is only reserved for the resident guests of the Castle.
This arrangement is also made in conformity with our civic commitments in terms of road safety and respect of the neighbourhood.