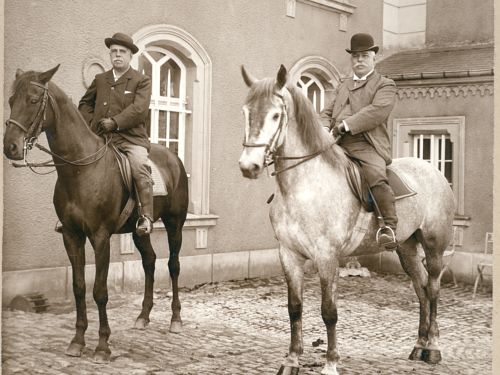 The origin of the castle
A fascinating
history
The origin of the current castle dates back over 300 years, when it was built on the vestiges of a building dating back to the 13th century.
During the Second World War, the castle was by turn a command post and a field hospital, thus undergoing many and very extensive damages.
Abandoned on the liberation of Luxembourg, the castle disappeared little by little in an engulfing vegetation as well as in the memory of the inhabitants.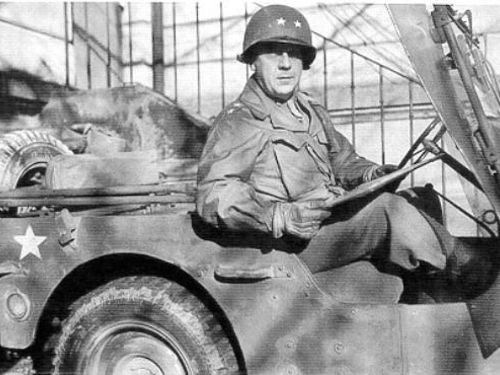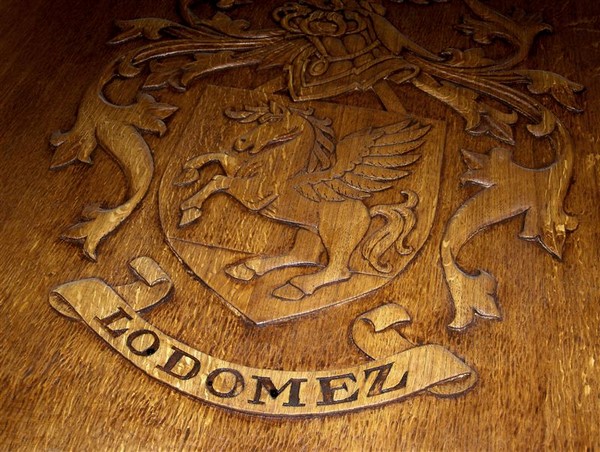 In 2005, Freddy Lodomez, a passionate entrepreneur, literally fell in love and decided to fully restore this significant building heritage of Luxembourg.
The restoration work will last 3 long years during which hundred of artisans will work tirelessly to restore the castle to its yesteryear's glory and beauty.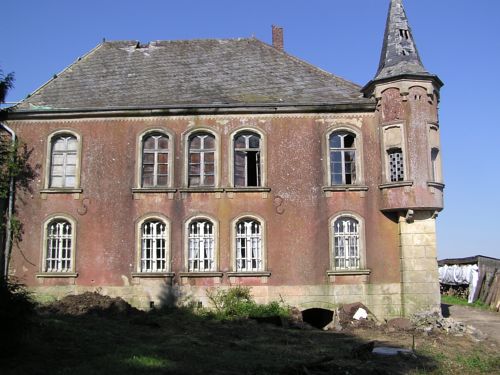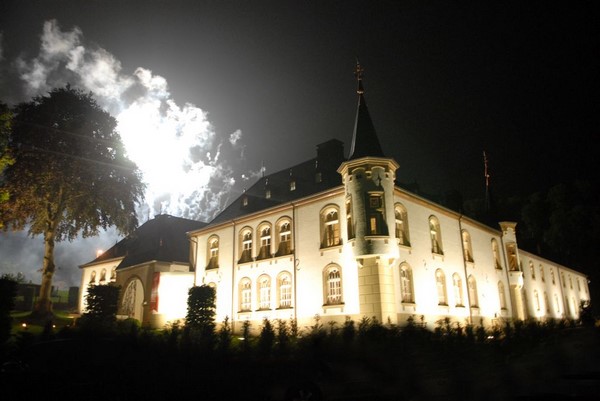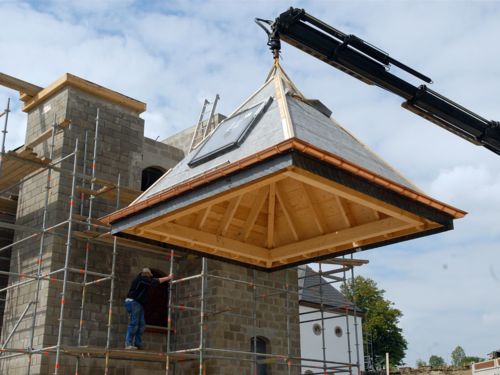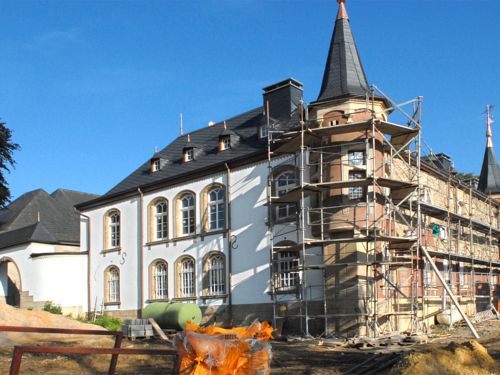 The present hotel started officially in October 2008, after the official classification as "a National Monument of Luxembourg" by the Government of the Grand Duchy of Luxembourg.
Constantly evolving, the Urspelt Castle was notably expanded in 2016 with the addition of a 1800 m² wing, responding to the major demand for this unique hotel project.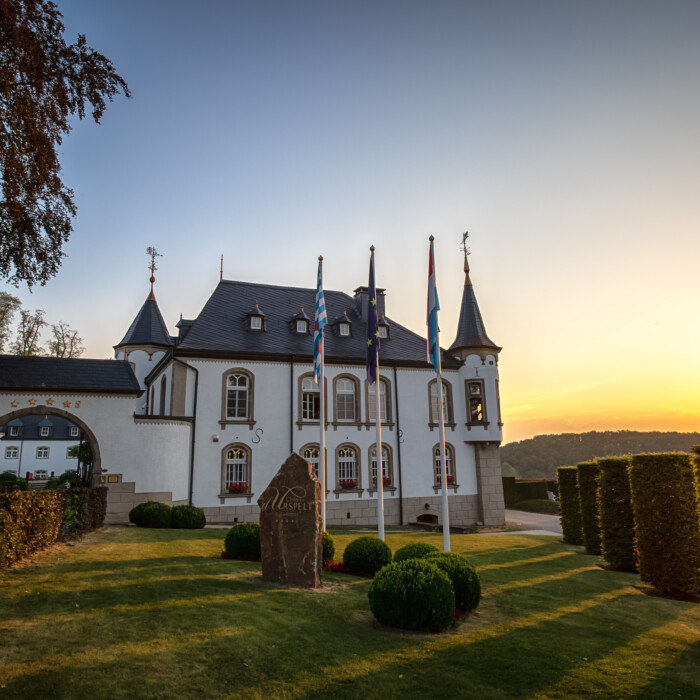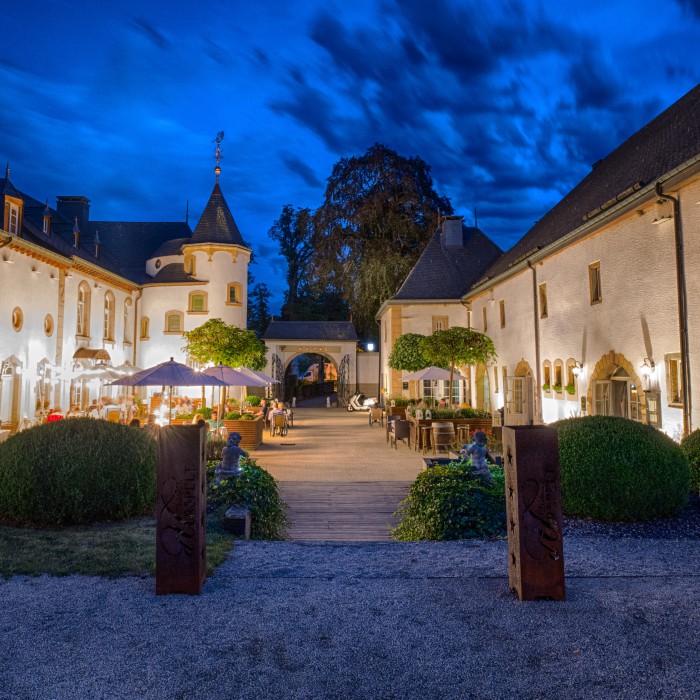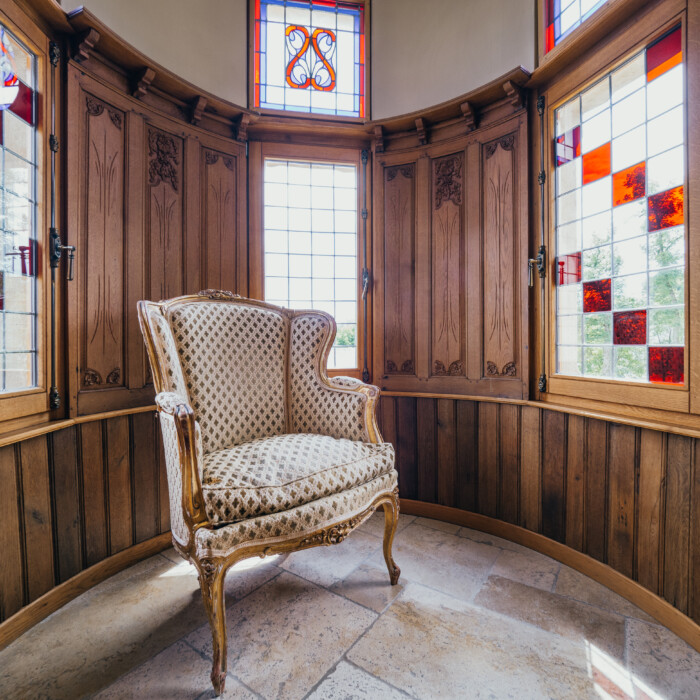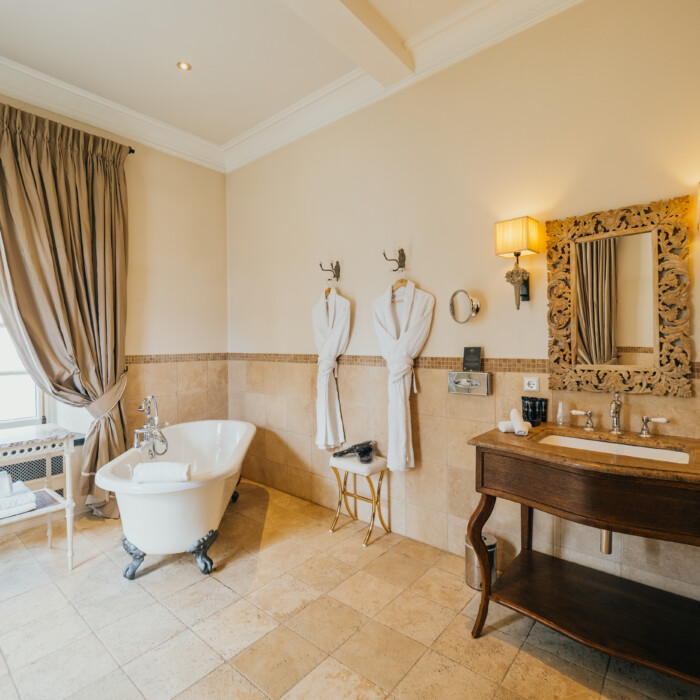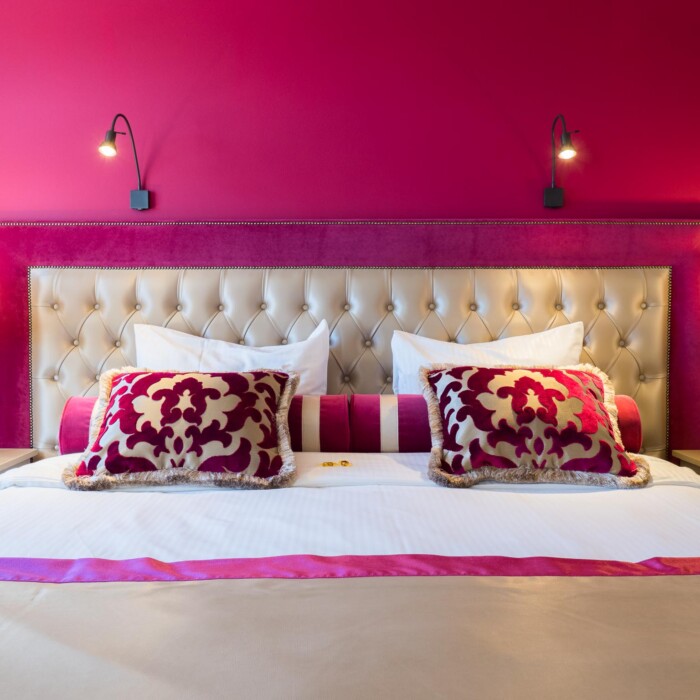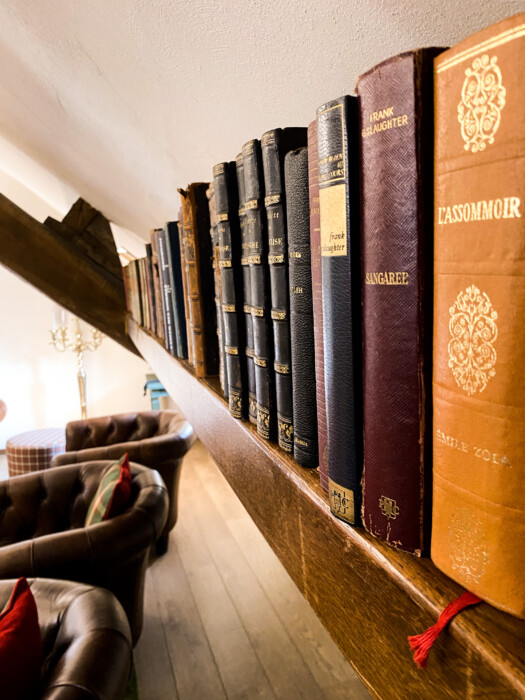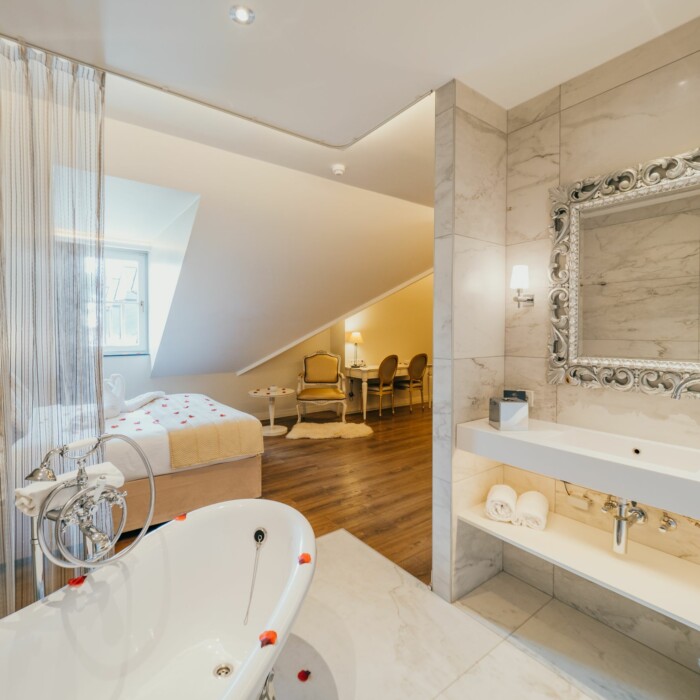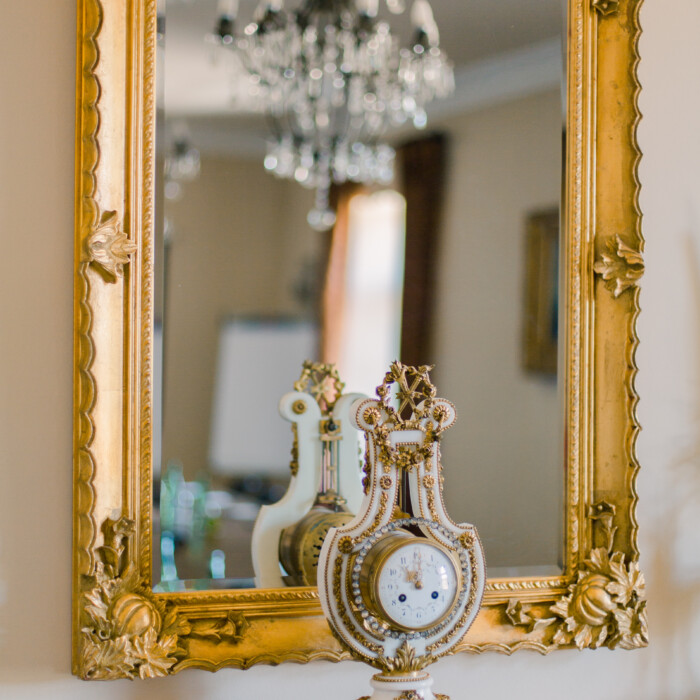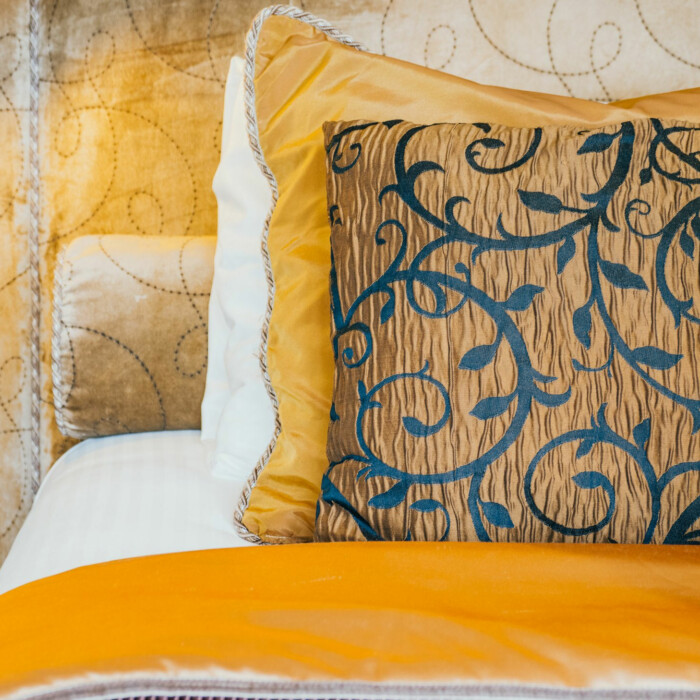 DEEP RESPECT FOR THE HERITAGE
The castle
today
At the centre of a private site of 20,000 sqm, the Urspelt Castle will ensure a unique, memorable stay, characterized by elegance, serenity and optimal safety.
The "Castle" itself constitutes the residential portion of the site. Spread over three levels, it houses 55 luxuriously set 4 star Rooms and Suites, a beautifully decorated Grand Ducal suite, two Wellness centres with Sauna, Spa and Hammam, a large private dining room, two lounges and three fully-equipped conference rooms.
A Lounge Bar is also housed in the historic cellars, by the manual digging of the basement of the original Castle. During these works, a second well was discovered and revived.
A monumental portico connects the Castle to the Old Farmhouse, which houses a gastronomic terrace restaurant and in the old barn, a giant ball-room for the Gala has been set up.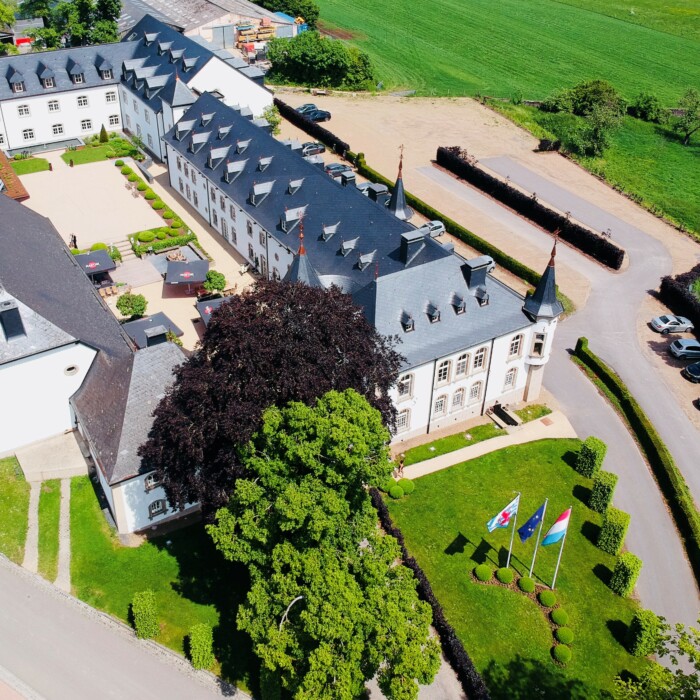 The outdoor area consist of the large paved, central courtyard, a beautiful park with a fountain, an orchard and a private parking for 120 vehicles.
A heated and covered patio is also built along the historical walls, topped by a terrace with a Spa and a heated swimming pool (April to October inclusive).
Three charging stations for electric vehicles has been set up in collaboration with Tesla Motors. The Urspelt Castle being the first partner of the "Destination Charging" programme of the manufacturer in the Grand Duchy of Luxembourg, the charging is available to all our clients.
Everything is therefore brought together to make your visit, your stay or your event an unforgettable and rewarding moment.