A STAY AT THE HOTEL OF CHÂTEAU D'URSPELT
Castle's
Dependence
The Castle Outbuilding "Meng Schlass Wunneng" is a 110m² apartment located next to the castle garden.
This duplex has 3 singles bedrooms, only 100 m walking distance from the Castle.
This apartment is fully equipped: Dining room, kitchen, balcony, TV lounge… It allows you to benefit from 100% of the services of the Château including the reception and its concierge service, restaurant, bar & spa.
This product is ideal for a stay with family or friends while benefiting from the services of a luxurious 4*superior hotel.
Book now your stay
For each overnight stay within its premises, Urspelt Castle makes a financial contribution to a charitable cause, via its own foundation.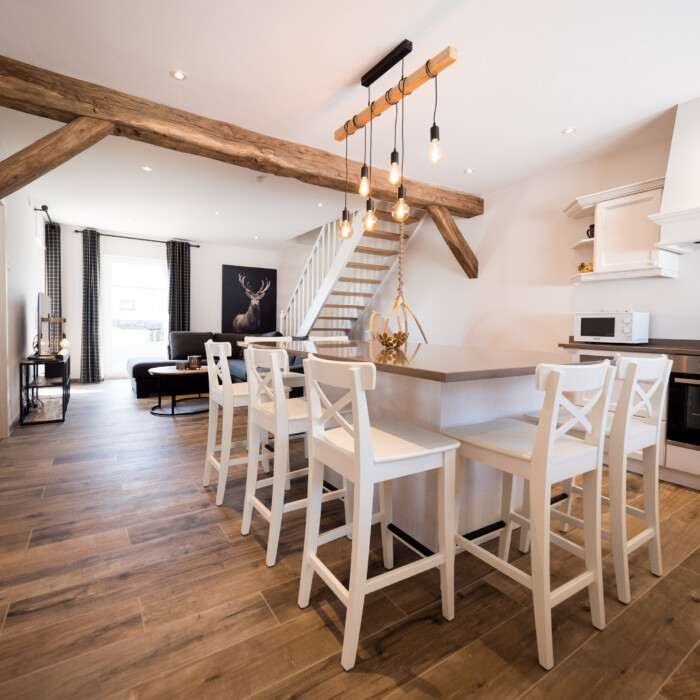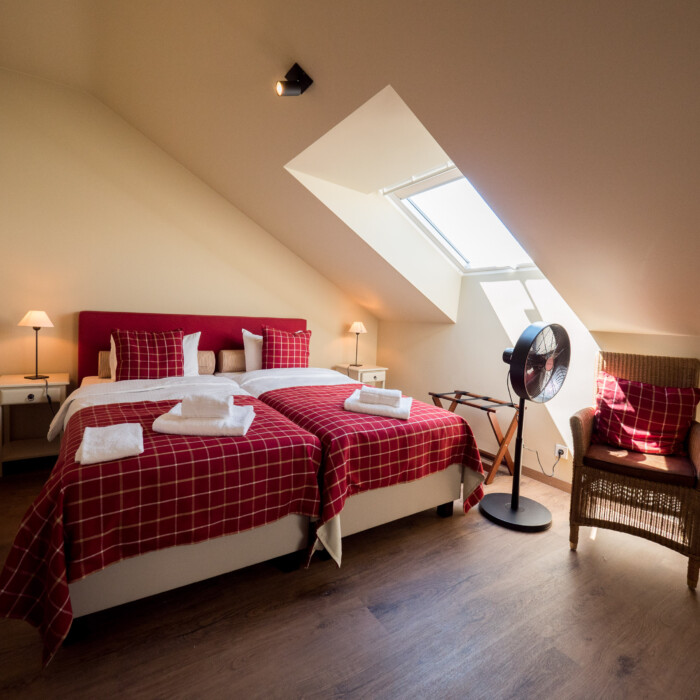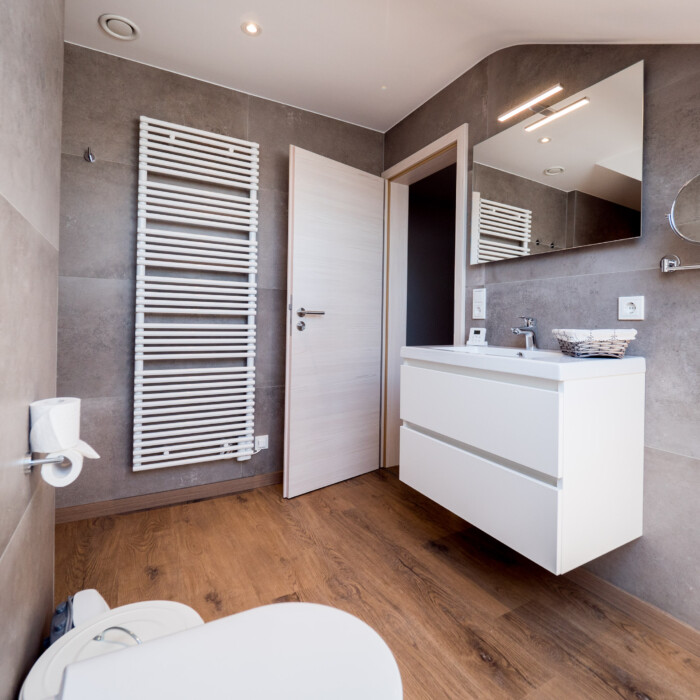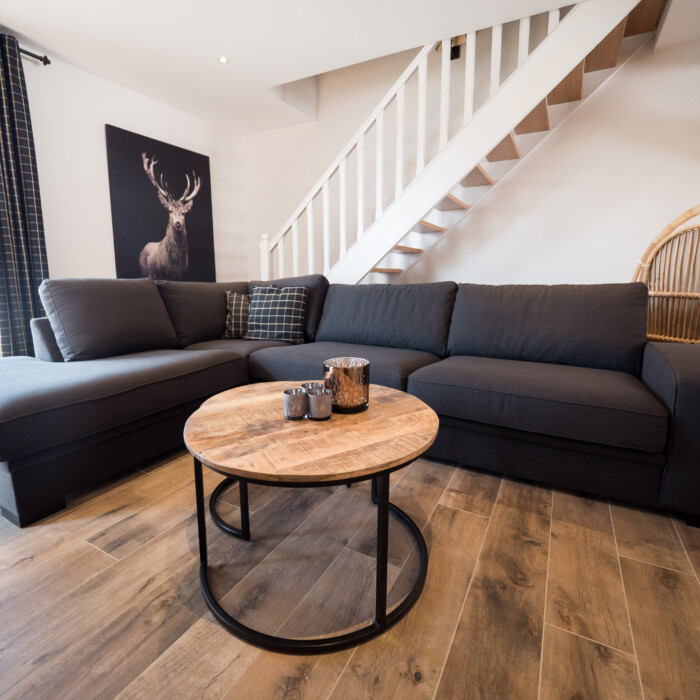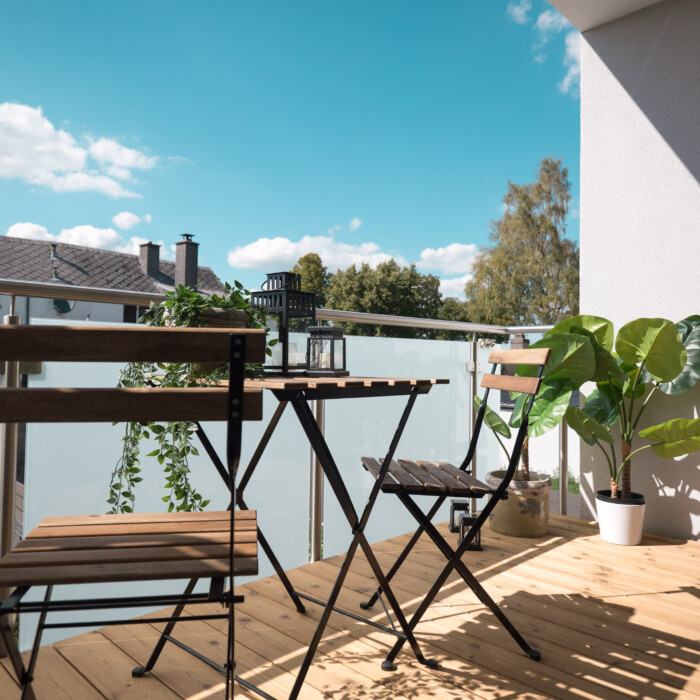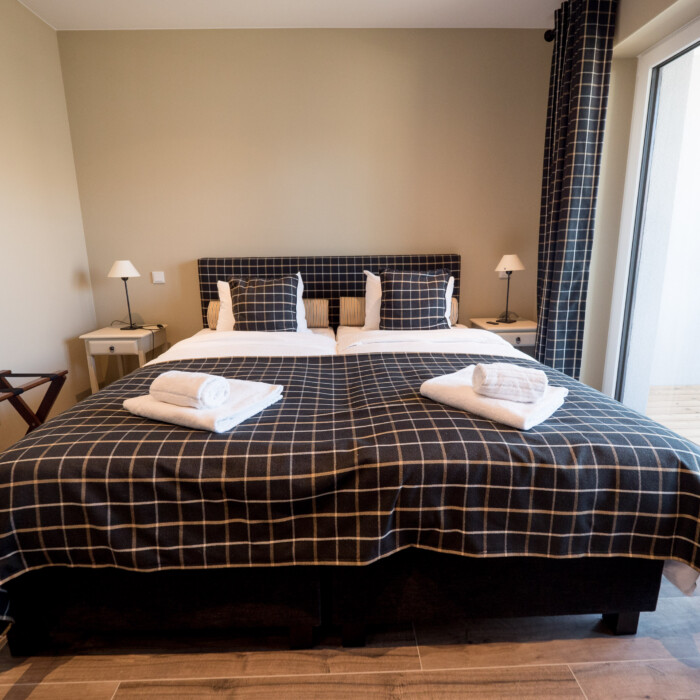 A duplex with 3 individual bedrooms
Facilities
This apartment is equipped with 2 bathrooms, the latest 40 inch wide screen interactive TV technology, a mini bar, a balcony, a lounge area and a fast Wifi internet access, creating a harmonious, relaxing and environmentally friendly experience.
Pets are allowed (2 maximum, €25.00 per pet per night).
 Wi-Fi
Interactive TV
Coffee & Tea Kit
Minibar
Complimentary Tea & Coffee
Bath products
Stone "rain" shower
Bathroom with stone shelf
Hair dryer
Salon
Dining room
Kitchen
Discreet access
Free parking